Family-Owned Business Recognition Dinner
Friday, February 24, 2023 (5:00 PM - 8:00 PM) (EST)
Description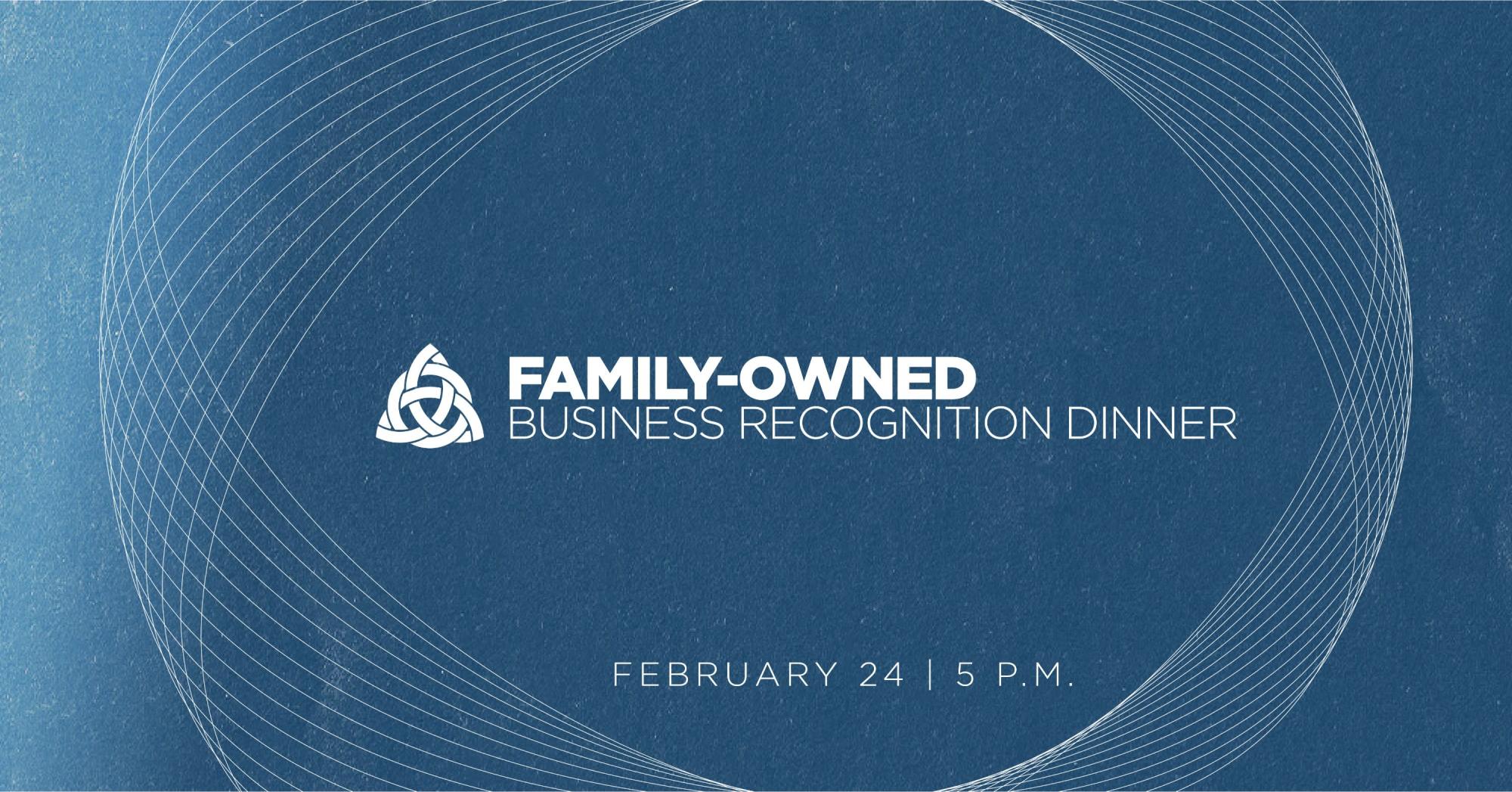 The Regional Chamber, in collaboration with Sapientia Ventures, Huntington, HBK and Brouse McDowell, will honor 20 family-owned businesses at the Valley's second annual Family-Owned Business Recognition Dinner, to be held February 24 at The Lake Club in Poland.
Christopher Allegretti, managing principal and CEO at HBK, will keynote the dinner event.
The recognition dinner is a continuation of the Family-Owned Business Program, an informative panel series that launched in 2021 and culminated in the inaugural recognition dinner. The program was designed to help family businesses of all sizes and industries with succession planning, including maximizing value, understanding tax implications and myriad other aspects during the transition of a business. The dinner event showcases the successes and importance of family-owned businesses in our community.
Of the 20 family-owned business nominees, the Regional Chamber and its partners will give special recognition to five of them in specific categories.
During the pre-dinner cocktail reception, guests will have an opportunity to participate in a wine and spirit pull, as well as basket raffles. All proceeds will benefit the Regional Chamber Foundation to continue to grow the Family-Owned Business Program.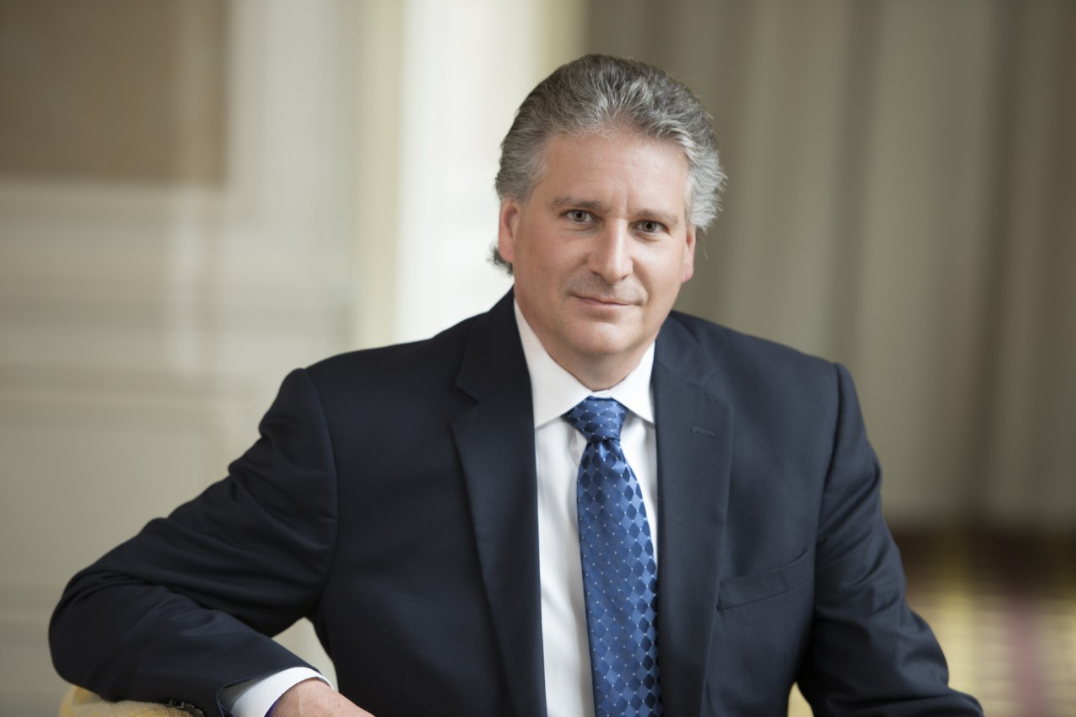 Christopher M. Allegretti, CPA
As managing principal and chief executive officer of HBK, Chris Allegretti provides strategic direction to the firm with a focus on enhancing the quality and depth of its services to provide the greatest value to HBK clients. He works with the firm's offices in Ohio, Pennsylvania, New Jersey and Florida to ensure the firm's investment in people and resources is focused on client goals and that services are rooted in the firm's commitment to long-range planning and superior client service.
Mr. Allegretti joined HBK in 1985, serving in various staff, supervisory and management positions through 1993. He was named a principal in 1994. In 1999, with the intention of creating a holistic financial services organization to serve the broader financial interests of HBK clients, he co-authored the firm's strategy to develop a wealth management firm, which was consummated with the acquisition of The Sorce Financial Group and the resulting establishment of HBKS Wealth Advisors. Mr. Allegretti became the first managing principal/CEO in HBK's more than 60-year history in 2004.
Under Mr. Allegretti's leadership, HBK has grown to a multidisciplinary financial services firm offering the collective intelligence of hundreds of professionals committed to delivering exceptional client service across a wide range of tax, accounting, audit, business advisory, valuation, financial planning, wealth management, and support services. HBK serves clients across the U.S., from individuals to small businesses to multi-million-dollar corporations to exempt organizations. The firm is ranked 49th among "Top 100" accounting firms by Accounting Today and has been a consistent "Top 100" firm in the INSIDE Public Accounting magazine poll. Financial Advisor Magazine ranks the wealth advisory, HBKS Wealth Advisors, among the top U.S. registered investment advisories.
Mr. Allegretti holds a Bachelor of Science degree in Accounting from Edinboro University and has been awarded the Certificate of Achievement in Personal Financial Planning from the American Institute of Certified Public Accountants. He is active in professional and civic organizations, from state and national CPA associations to local youth sports. He has been a member of the BDO Seidman Alliance Advisory Council, and a director on the CAP Pro Advisors and Edinboro University boards and the First National Bank Advisory Board.
Chamber Updates Event Registration Policy
Register by February 17th to avoid incurring late fees!
Sponsors
Gold Sponsor
BROUSE McDOWELL
HILL, BARTH & KING LLC
SAPIENTIA VENTURES
THE HUNTINGTON NATIONAL BANK
Patron Sponsor
ARMSTRONG
HANDEL'S ENTERPRISES, LLC
PLATZ REALTY GROUP
VIP Reception Sponsors
AIM TRANSPORATION SOLUTIONS
HUMTOWN PRODUCTS
THE LAKE CLUB
1140 Paulin Road



Poland

,

OH

44514

United States



Friday, February 24, 2023 (5:00 PM - 8:00 PM) (EST)