Description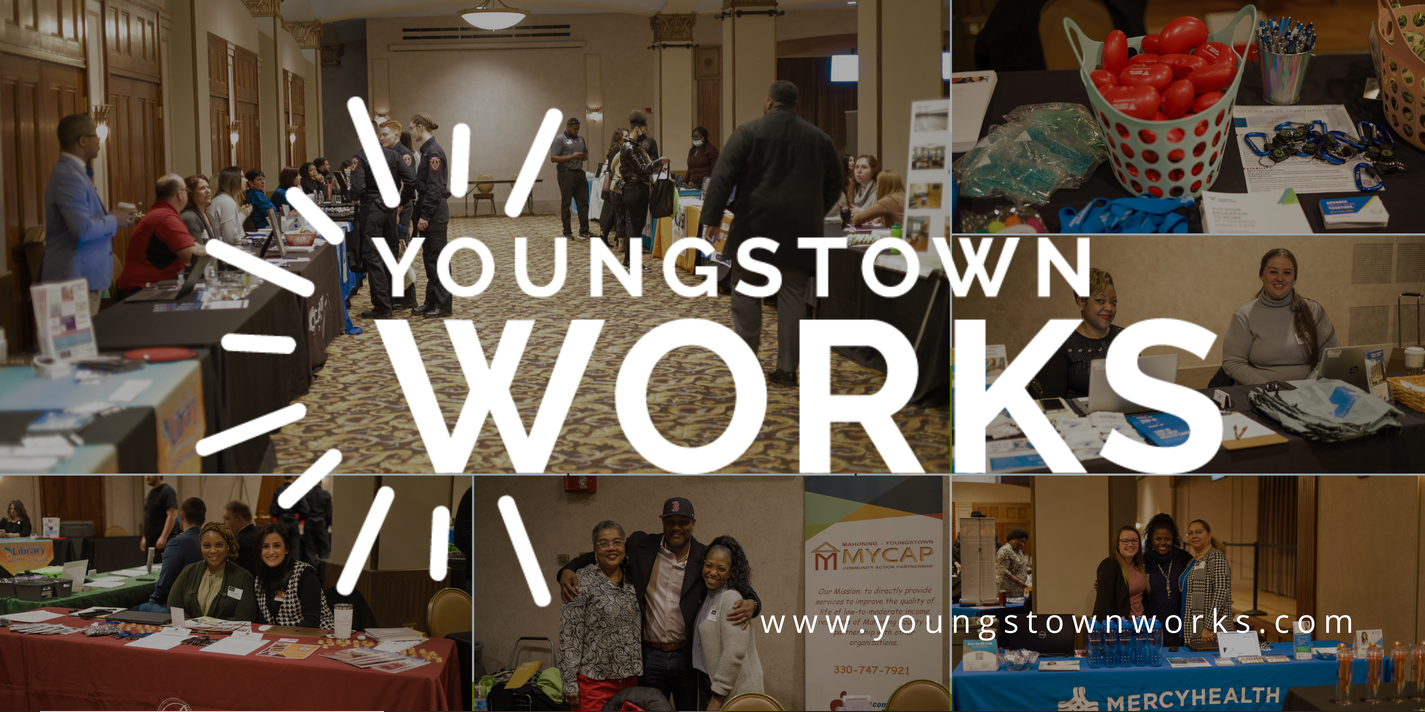 Youngstown Works is a consortium of nonprofit agencies serving the City of Youngstown and Mahoning County. These entities serve various constituencies and have a commitment to job development and employment as a necessary function. The members of Youngstown Works are committed to inclusion and integrity while providing assistance to those in need of self-sustaining and family-sustaining wages. The ultimate goal is to create a positive impact on the area – both educationally and economically.
Employers with job openings in manufacturing, logistics, technology, service and healthcare industries are invited to participate in a hiring event at Stambaugh Auditorium on Tuesday October 4th, 2022.
The event will be held from 10:00 a.m. – 2:00 p.m., with doors opening at 9:00 a.m. for check-in and set up. Each employer will receive one table, one tablecloth, and two chairs. Employers are encouraged to represent their booths throughout the entirety of the event. Tables are $40 per organization. Lunch is available as a registration option for an additional $20 per person, so please be diligent when registering. Tables are first come first serve. Registration will close when the venue meets its maximum capacity.
WiFi will be provided. Please indicate upon registering whether you require electricity for your table/display.
Participants are encouraged to make their spaces interactive, by highlighting the type of products manufactured or services provided, providing materials/literature, having promotional items to hand out and giveaways, etc.
There will be a separate interview area for companies to access.
The layout of tables at the venue will be provided at check-in.
Upon registration, you will receive a confirmation email. Additional details will be sent prior to the event.
Questions? Contact Melissa Maiorano, Director of Workforce Development at the Regional Chamber, at 330-744-2131, ext. 1220, or email Melissa@regionalchamber.com to learn more.