[SOLD OUT] Lattes with Legislators featuring Elaine Bryant
Thursday, May 25, 2023 (7:30 AM - 9:00 AM) (EDT)
Description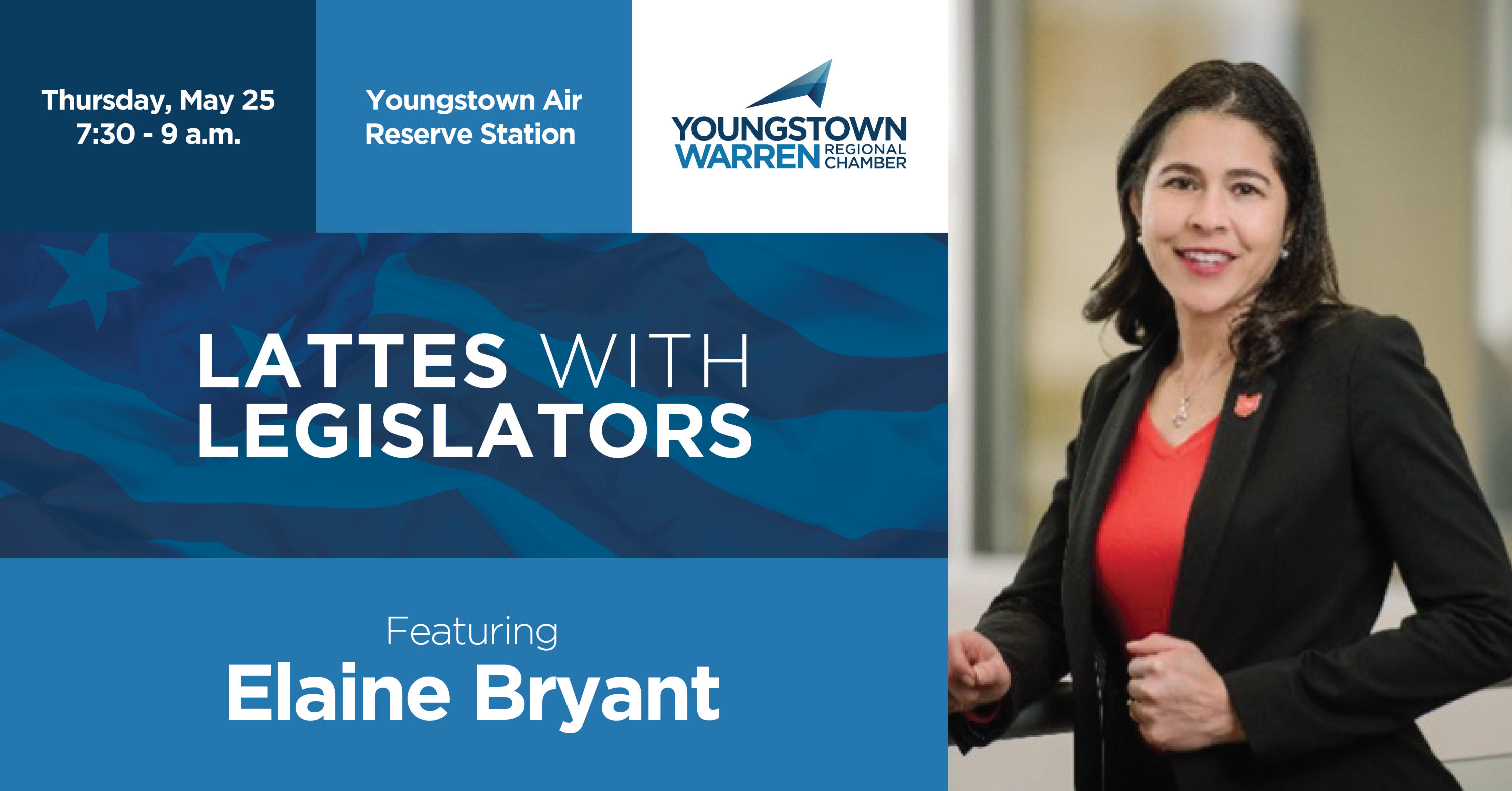 Elaine M. Bryant is the Dayton Development Coalition's Executive Vice President for Aerospace and Defense. She is also the Managing Director of the Federal and Military sector for JobsOhio. Elaine has over two decades of experience in the U.S. Air Force. She holds a B.S. in Aeronautical Engineering from the United States Air Force Academy and a master's in Aerospace from the University of Maryland. Her first assignment was as an F-16 maintenance officer at Hill AFB, UT. She was later stationed at Wright-Patterson Air Force Base to serve in the Air Vehicles directorate of AFRL, followed by positions at HQ AFMC as Executive Officer to the Chief of Staff, and Aide-de-Camp to the Air Force Material Command Commander. Elaine then served as an Assistant Professor for Aeronautics at the Air Force Academy, and then Commander of Cadet Squadron 24. She later held program management and engineering leadership positions at the F-35 JPO and SAF/AQR in Washington, D.C. Elaine returned to WPAFB to serve as Commander of the Foreign Material Exploitation Squadron at the National Air and Space Intelligence Center. Her final Air Force assignment was Deputy Chief of the Human Systems Program Office.
In her current role, Elaine's focus is preserving, protecting, and expanding missions at federal and military installations in the Dayton region and across the state of Ohio. During the 2020 Covid-19 pandemic, she was hand-picked to serve as a loaned executive to Governor DeWine's staff to establish PPE acquisition practices and execute the purchase of PPE for the state. Elaine's Statewide leadership has advanced the State's positioning as a Military Mission Friendly state and a leader is Advanced Air Mobility and enabling life and operations in Space.
Chamber Updates Event Registration Policy
Register by May 15th to avoid incurring late fees!
Sponsors
Sponsored By
717 CREDIT UNION
ENCINO ENERGY
HUMTOWN PRODUCTS
ms consultants, inc.
YOUNGSTOWN AIR RESERVE STATION
3976 King Graves Rd



Vienna

,

Thursday, May 25, 2023 (7:30 AM - 9:00 AM) (EDT)
Categories
Lattes with Legislators